Education
---
Extra Classes at Govt Schools
When it comes to education, the current situation of govt schools (both middle schools and primary schools) in our(and nearby) village are simply unacceptable. Therefore, we have started appointing teachers for taking extra classes after school hours.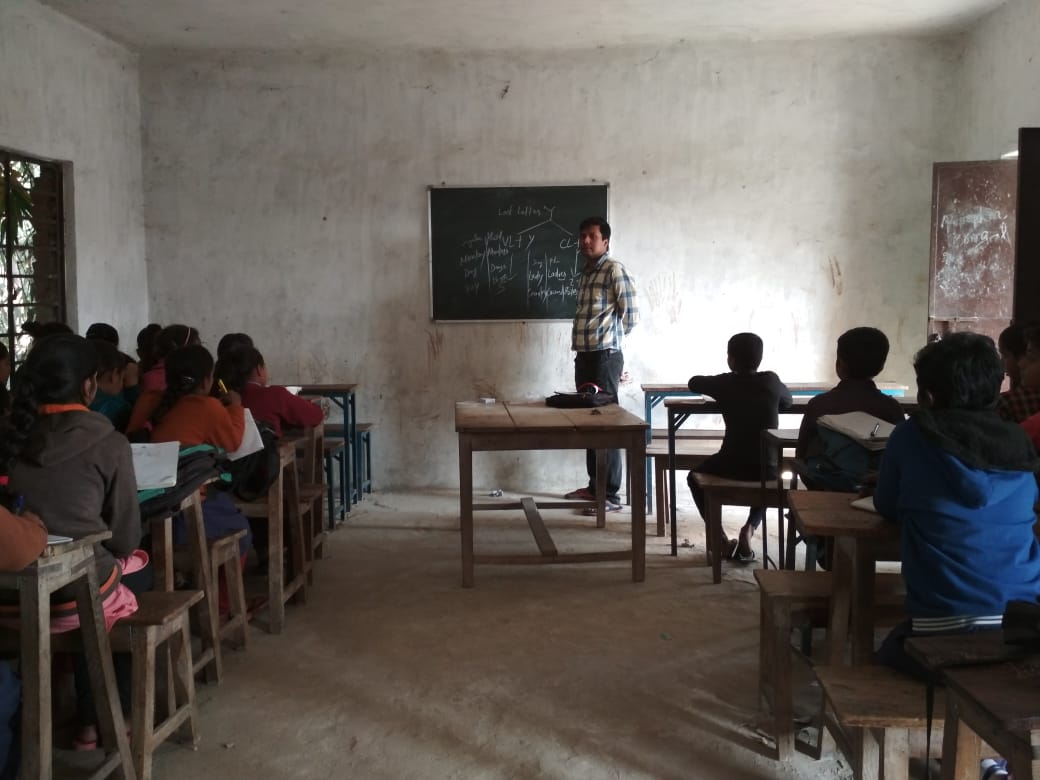 Teacher : Vighnesh Jha, Subject: English, Timing: 3:00-4:00 pm (Middle School, Mahrail)
List of schools where we conduct extra classes :
Middle School, Mahrail
Note : We'll add more subjects and teachers in upcoming months. And we're also planning of converting some of these classrooms into smart classrooms.