Awareness Campaigns
---
Awareness Campaigns on Pollution
Air Pollution is a serious issue here because the air is heavily polluted, especially during winter. (average PM 2.5 level goes above 400 µg/m3)
A team of five people from Samyak Foundation meet every family in the village to raise awareness on pollution and other issues.
List of villages covered under awareness campaigns -
Mahrail
Karnpur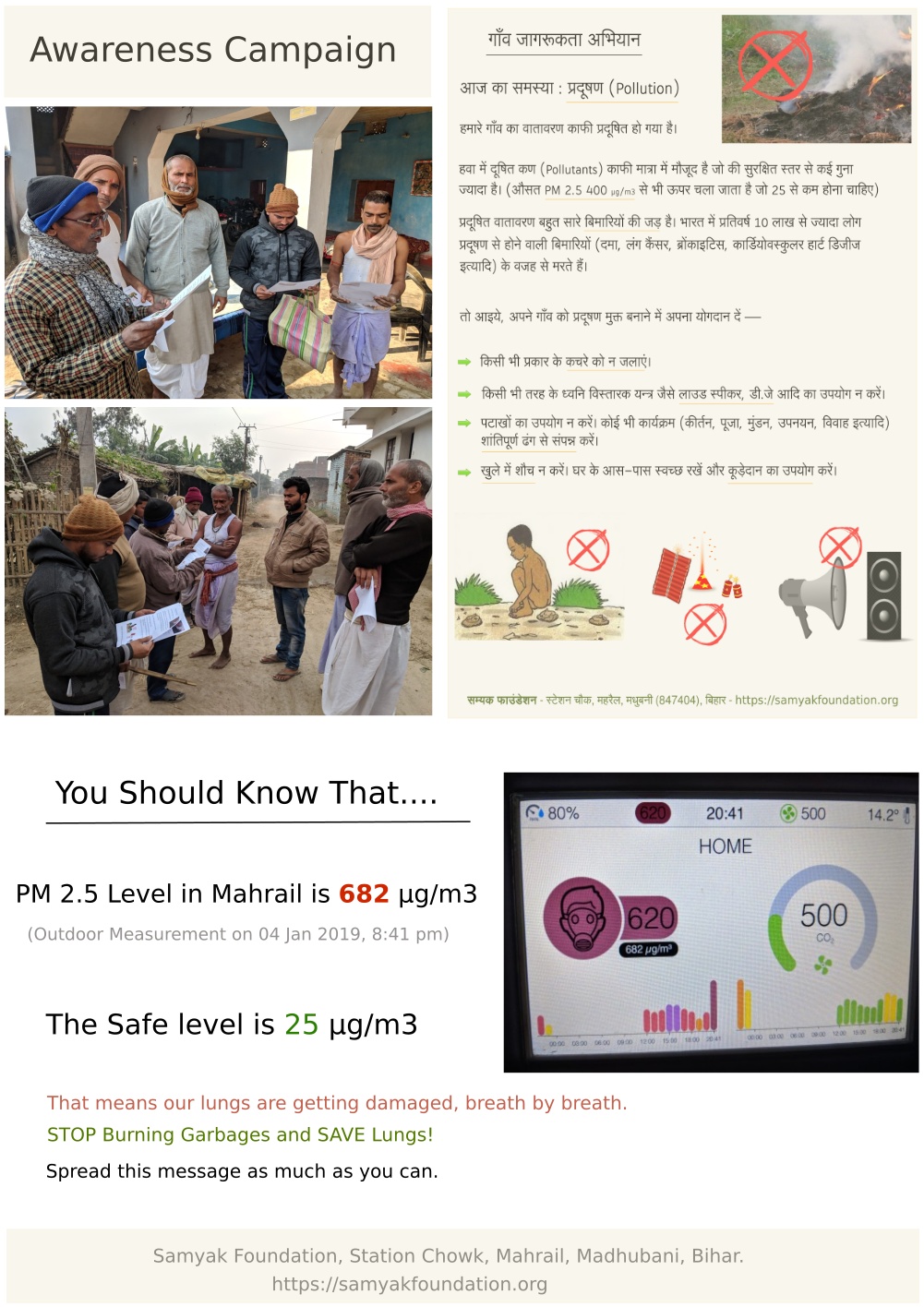 Awareness Campaigns on Air and Noise Pollution
Download Air Pollution Banner
Here are the few things we focus in our awareness programs -
Explain people about the harmful effects of burning garbage. We have also installed public dustbins at various places in Mahrail (and expanding to nearby villages soon) and we routinely collect garbage from the dustbins.
Make them aware of noise pollution issue — so that they organize any events (social or religious) peacefully, without any use of loud speakers, crackers etc. How loud speakers damage our ears, raise stress level and blood pressure, cause sleep disturbances etc, and there is no reason to continue with such practices.
How open defecation affects the health of child; it's linked to child mortality, diarrhea and lots of infectious diseases.